Global aviation is one of the busiest industries, with an average of more than 8 million people travelling via aeroplanes every day. This swarm of people will definitely be chaotic if there are no guidelines that they can follow. Airports are able to handle this number of people simply because of clear signage that they can conveniently follow.
Today, digital signage displays are being used in airports to provide comprehensive communication between aircraft pilots and staff and timely updates to travellers. In addition, the trend with digital outdoor signage displays in airports is making these displays interactive.
Travellers can interact with the machine which can assist in providing information and guidelines regarding flight schedule, the location of establishments and terminals, and many others. That way, operations in the airport can go smoothly while answers to general queries and services are now at the touch of fingertips.
Given the functionalities offered by digital signages, it is definitely exposed to hazards such as dirt, dust, extreme temperature, scratches, and possibilities of impact damage. This makes them limited for indoor use only. Through innovation, digital signage displays are now being made for outdoor use while improving its durability and resistance to elements. Airport flight stations can show updates through these displays even outdoors.
Read through the blog to learn more about how outdoor digital signage can be used to optimise airport operations.
Why Is It Important To Use Outdoor Digital Signage Displays at Airports?
Here's a list of reasons why outdoor digital signage displays are beneficial: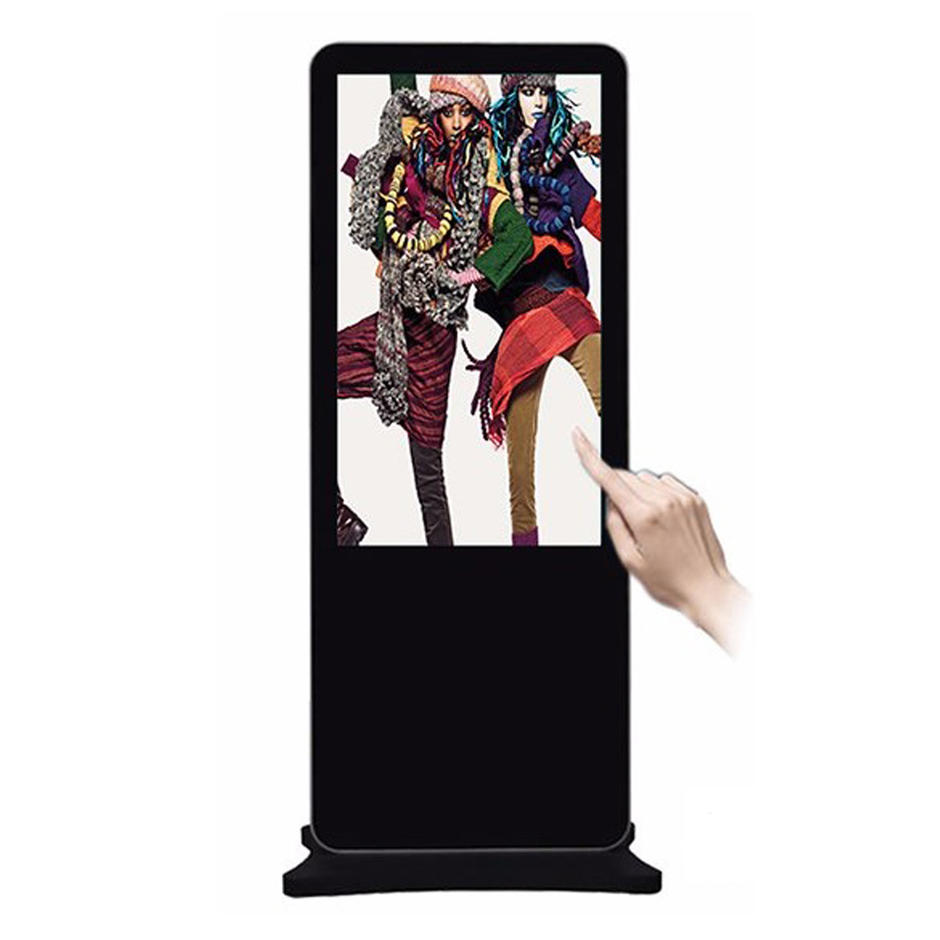 Provide relative information to travellers
Travellers come and go at an airport, so it is necessary that information is easily accessible to them. This information should be available even outside. Digital outdoor signage displays have high brightness and contrast ratio.
Moreover, they are built to withstand different weather conditions while operating smoothly 24/7. This is extremely important since airport operations are around the clock.
Effective wayfinding
With so many travellers, it is important that signage is placed in very important locations in an establishment. However, there are many times that travellers may prefer to check different places at once in which a static map could not easily provide.
Programs used in streamlining and organizing multiple information can be integrated with digital signages. They can also be customised to have a touchscreen feature that is resistant to scratches and dust. This will allow better human-machine interaction.
Smooth internal communication
Now, travellers do not have to line up at the information booth to check for further information regarding their flight schedules. Since outdoor digital signage displays can be installed outdoors, travellers can stay updated even if they are outside the building.
This will give them a pleasant travelling experience. Likewise, communication at an airport flight station is smoother. This is because they can reach their intended audience efficiently as these displays can be set up outside.
There is a wide variety of reliable digital outdoor signage displays, with different features to cater to different needs. Remember that these signages can also be customised in accordance with specific needs.
Contact now to learn more about these sturdy digital outdoor signage displays.