If the bus is a "mobile card" of a city, then the bus shelter is a window to show the city's culture and style. It provides convenience for the citizens while they are on the bus, and it also adds a beautiful landscape to the city. Therefore, it is necessary to pay attention to the design of the bus station.
As a professional design and manufacture manufacturer of bus shelters, YEROO has deep experience and unique creative perspective in the field of bus shelter design. Our design team refines the design elements such as shape, color and material, and applies it to the construction of the bus shelter. , showing the city image and the charm of the city.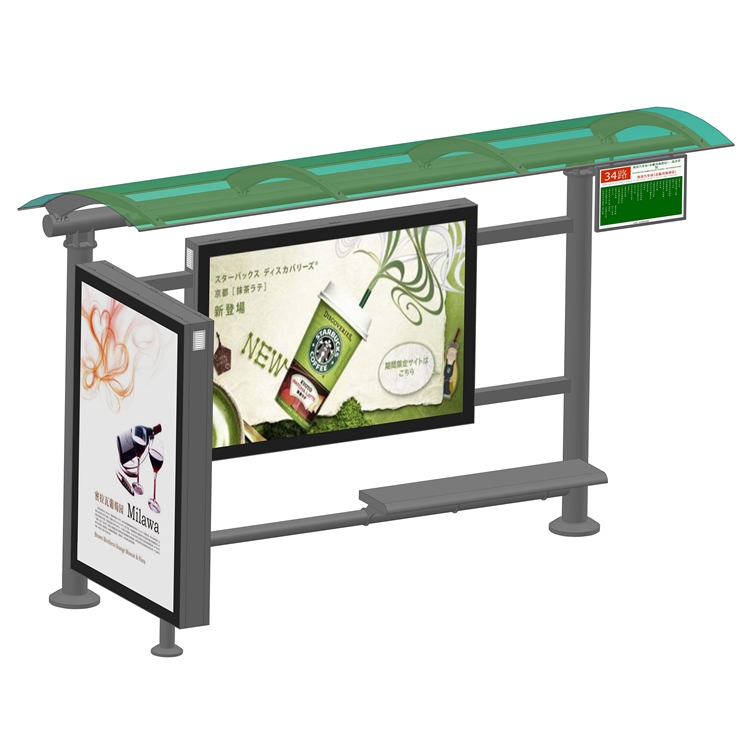 In addition to the styling and color innovation and distinctive features, the bus shelters designed by our company have also been systematically upgraded in terms of functions. From the humanized and intelligent features, the technology intelligent design is carried out, and the bus shelter is equipped with multi-functional intelligence. Query the LCD screen, which has various functions such as displaying the train information, voice station, and monitoring.
It can be seen that the bus shelter design needs to be more humanized and technological in terms of appearance and internal functions. Such a bus shelter can better bring convenience and comfort to people's travel and enhance the image of the city.