Need a shelter in a hurry? Satisfied with a standard style? With YEROO's new Bus Shelters, we can get it out the door to you in 24 hours! That's right: 24 hours.
"These bus shelters are crated and ready to go in some of our most popular styles and sizes," said Rachel Lu, executive vice president. "We know that speed is critical for many of our customers who don't require custom designs or special accessories. So we developed the Bus shelter solution for them."
The structures answer the need for bus shelters, smoking shelters and other special purposes.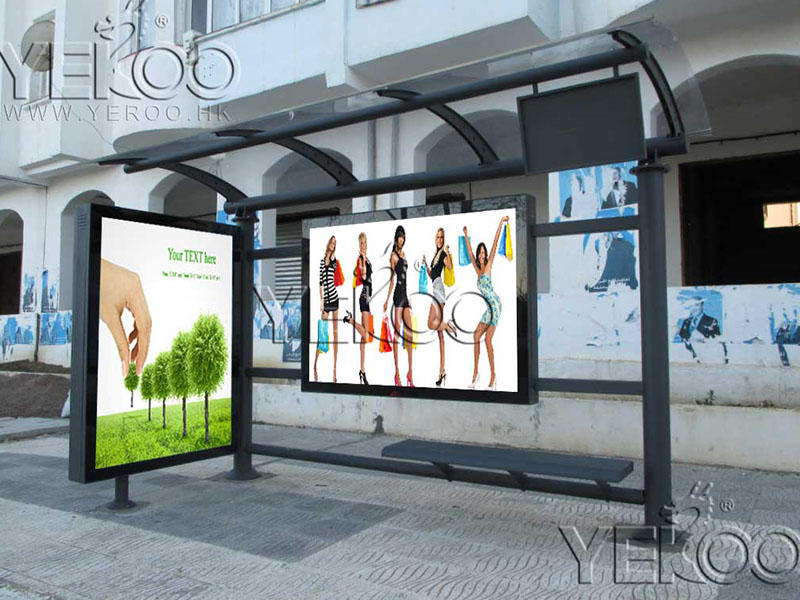 The three-sided bus shelters are available in two styles and four sizes: barrel vault roof 5'x10' and 6'x12' or flat pan roof 5'x10' and 6'x12'. Framing is dark bronze anodized aluminum; wall glazing is ¼" tempered glass. Bus shelters feature a dark bronze anodized aluminum slat bench and backrest. The roof on the barrel vault is bronze multiwall polycarbonate, which allows diffused light transmission yet is virtually shatterproof. Flat pan roof is bronze anodized aluminum.
These are designed, engineered and fabricated just like all our bus shelters with the same attention to versatility, strength, durability and cost-effective pricing – the qualities that have made YEROO a leader in outdoor structures for more than 20 years.
The Bus Shelter line joins YEROO's award-winning transit, bike, smoking and special-purpose bus shelters.