As we all know, environmental pollution will cause direct damage and impact on the ecosystem. Serious pollution events not only bring health problems, but also social problems. In recent years, the theme of advocating low-carbon life, energy saving and environmental protection has been the focus of attention. Solar photovoltaic industry is the leader of energy saving and environmental protection. You may be familiar with solar power plants, solar street lights and so on. Today we want to talk about the bus shelter powered by solar energy.
Reliable solar-powered bus shelter, its unique design and function not only provides many benefits for bus companies and customers, but also makes passengers waiting for bus feel the convenience and safety of science and technology, and also provides protection for our living environment. This independent solar power supply system can reduce carbon emissions, and has a positive significance for the implementation of environmental protection, energy saving and carbon reduction and resource consumption reduction. It is a bus shelter that truly conforms to the principles of environmental protection. Solar energy bus shelter technology is being implemented worldwide, which makes it necessary to mention the leading manufacturer of bus shelter, Foshan YEROO Advertising Engineering Co., Ltd.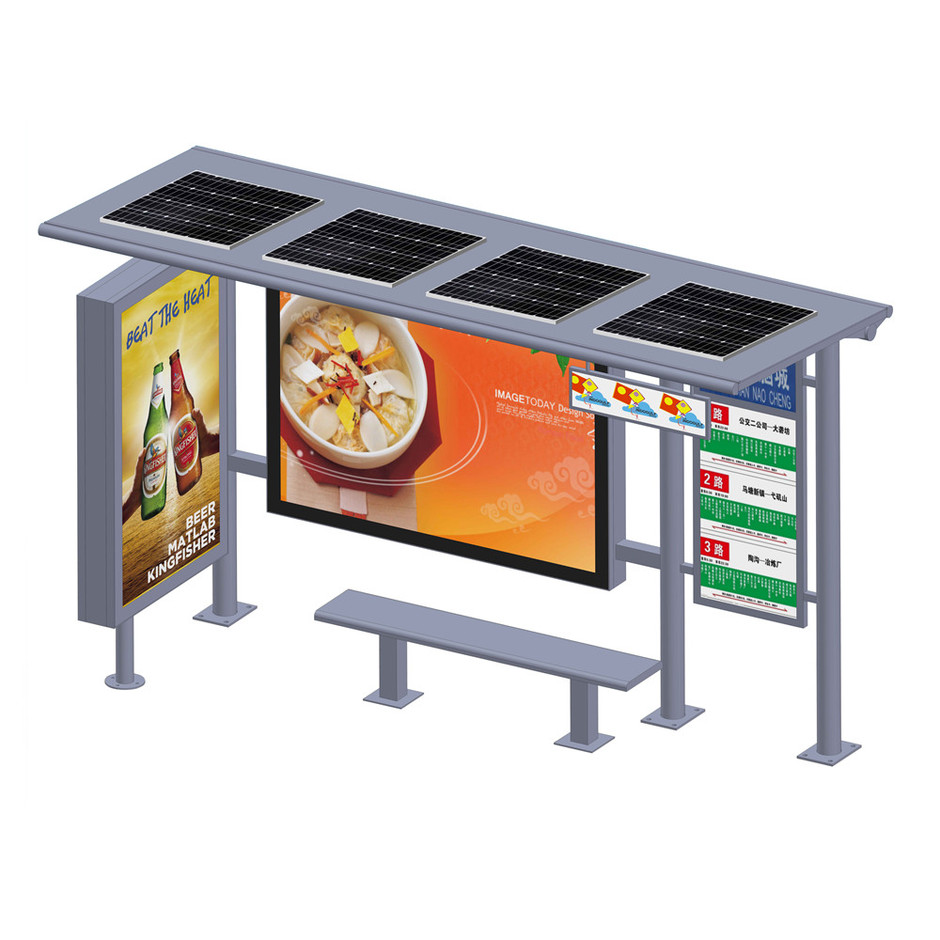 Foshan YEROO Advertising Engineering Co., Ltd. focuses on the R&D and manufacture of solar bus shelter, high-end bus shelter, intelligent bus shelter, bus stop and intelligent electronic bus stop. It takes serving intelligent city and ecological city construction as its product development direction, and advocates low-carbon environmental protection bus waiting pavilion. Foshan YEROO has a professional design and development team, in-depth study of the characteristics of humanized intelligent bus platform, and constantly create new products. YEROO bus shelter exhibition square has built hundreds of bus shelter samples and more than 20 bus stop plate display samples, with diverse styles, beautiful shapes and unique features.
Foshan YEROO Advertising Engineering Co., Ltd. is hospitable welcome friends from all over the country to visit the company, discuss the cause and contribute their strength to the development of the city.