Nowadays,smart bus system is not only the concept of research institutes and scholars, but also step into our daily life to facilitate our travel.
smart bus shelter in modern cities have gradually replaced single-function bus shelter. Modern smart bus shelter mostly use solar energy environmental protection power supply system, LED energy-saving brightening system, equipped with liquid crystal display screen and integrated into the smart bus system network platform. Provide citizens with convenient functions of line, vehicle information, real-time news, wireless WiFi and mobile phone charging in time. It also has the functions of energy saving and environmental protection, and promotes citizens'green travel.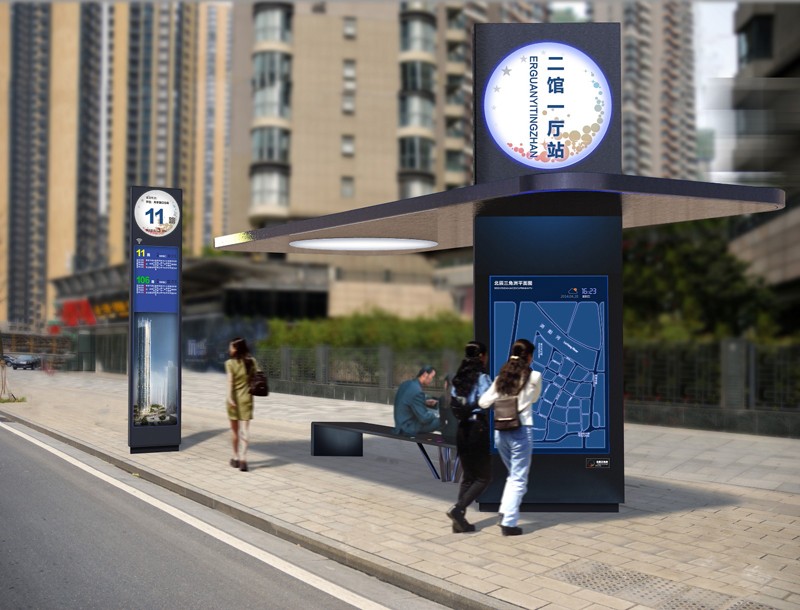 The popularization and application of smart bus shelters in modern cities fully embodies the concept of new life of Internet + and provides quality services to ordinary citizens. However, the intelligent bus shelter adopts advanced production technology, which requires higher requirements for manufacturers. Foshan YEROO Advertising Engineering Co., Ltd. grasps this important opportunity of change and enlarges the research and development and application of new technology. Now it has the ability to design, produce and install modern intelligent bus shelter.