Our High Brightness Outdoor LCD Screen is manufactured specifically to perform in brightly lit environments, even in direct sunlight, making it ideal for the outdoor applications. With a fully protected IP65 rated enclosure, you can be confident in this screen's reliability and longevity. YEROO offers additional extras for this product, including a WiFi / LAN module, enabling remote updating of content and scheduling.
The commercial grade high brightness screen is designed for 24/7 use, offering high contrast, excellent colour reproduction with a backlight producing a high brightness display of 2,000 nits.
The advantages of this screen are multitude. From its outdoor suitability to its high brightness specification, this display has been designed for effective outdoor use, so you can make sure that your advert, brand message or information is not only being displayed, but displayed effectively.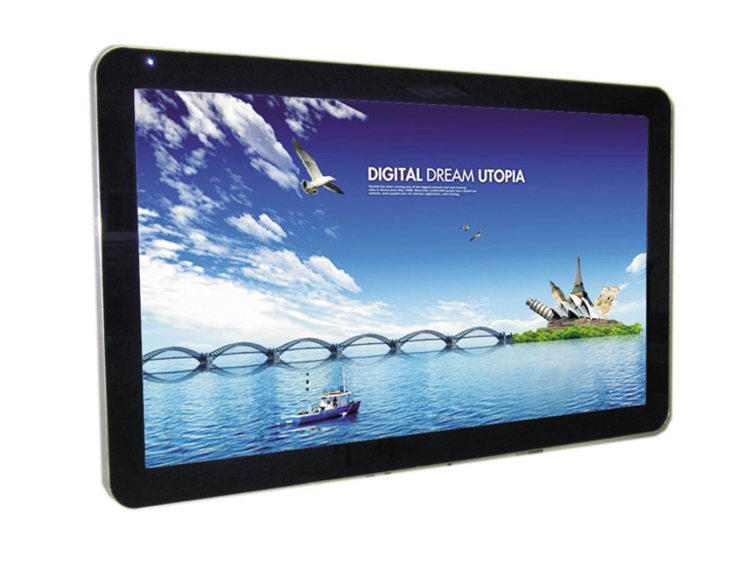 This screen is also compatible with YEROO's Interactive Touch Foils, which enables an interactive touch functionality, offering a whole range of new and engaging applications for your audience.
Available as a wall mounted screen from sizes 32″ through to 86″ and a freestanding advertising kiosk in sizes 32″ to 86″, in 16:9 aspect ratio, the Outdoor High Brightness Screen is perfect for most typical digital signage applications.
Complete with optional wall mount bracket and branding; including coloured fascias, custom graphics and logos, this screen is the ideal fit for any business who wants to shine brighter than the competition.