The rapid development of smart technology in recent years has made the enthusiasm of the construction of smart business circles in major cities high. Many city commercial pedestrian streets and commercial complexes have begun to use software and hardware terminals such as Internet technology and outdoor advertising display terminals to upgrade service quality. At present, they have achieved fruitful results in resource integration and operational efficiency.
With the emergence of powerful outdoor bright advertising terminal, based on its many innovative service models, the related problems have been effectively alleviated. According to Chuangweida Electronics, many business district management units will install terminal-type touch-screen integrated machine advertising machines and other terminals in a conspicuous position, so that staff can use the background management system to control the networked display terminals, providing consumers with navigation, Information services such as distribution of people, security reminders, and merchant promotions, guide consumers to quickly reach the target area, and evacuate intensive people in local areas. Not only has the service efficiency been greatly improved, but it also effectively protects the comfort of the shopping environment in the business district.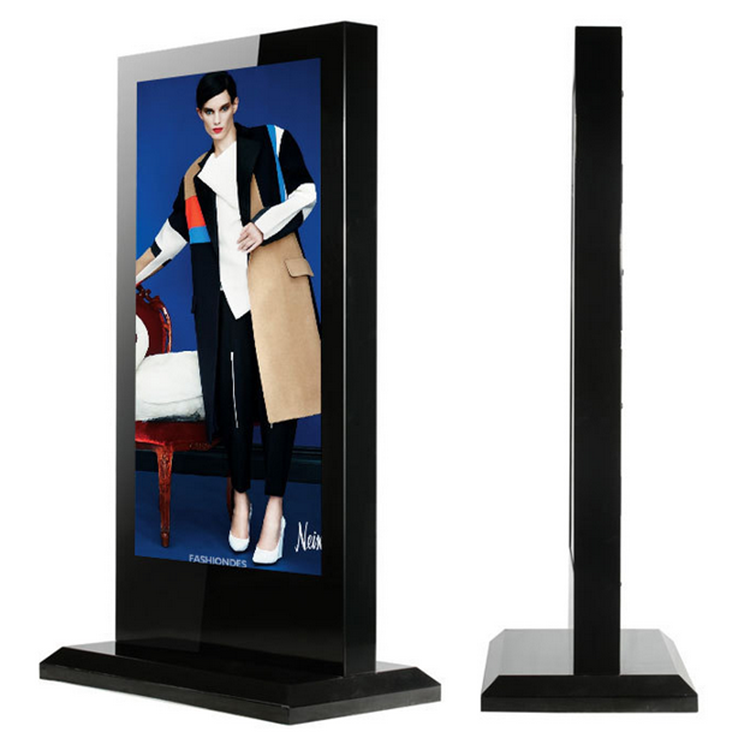 At present, the role of outdoor advertising terminal in improving the shopping experience and operational efficiency of the business district has gradually become familiar with the major industries and has become an essential facility for major cities to create smart business districts. Among the major professional outdoor advertising machine suppliers, Chuangda Electronics has stood out with its reliable quality and perfect service, and has become the designated partner of many cities to build smart business circles.
As a professional manufacturer in the commercial display industry for many years, YEROO has unique advantages in the field of outdoor high-definition advertising machines. It has been formed including "solution design, outdoor machine development, sheet metal shell processing, machine sales installation, service network layout". The complete industrial chain enables users in all industries to provide outdoor commercial display solutions that are not limited to industry standards.
YEROO believes that with the advancement of China's urbanization process, China's urban population will continue to grow rapidly, and it will inevitably put forward higher requirements for commercial infrastructure construction. Therefore, if we can introduce various outdoor advertising machine display terminals, it will undoubtedly create an intelligent business circle for relevant management units, improve the shopping service experience, reduce costs and increase efficiency, and have extraordinary significance!