The outdoor advertising player has become a brand new outdoor media, which is used in public places where tourist attractions, commercial pedestrian streets, residential properties, public parking lots, public transportation and other people flow, and distributes commercial, financial and entertainment information through LCD screen terminal display devices. Multimedia professional audiovisual system. The outdoor advertising player that can be seen everywhere is the symbol of China's scientific and technological progress. What are the functions of outdoor advertising players?
Outdoor advertising player features:
1, the design is stylish and generous, can be customized according to customer needs, tempered glass mirror, full galvanized steel cabinet.
2, low power consumption, stable operation for a long time, using a wide viewing angle, high brightness industrial grade LCD screen.
3, time switch machine, support 7 * 24 hours of operation, making it easier for you to manage.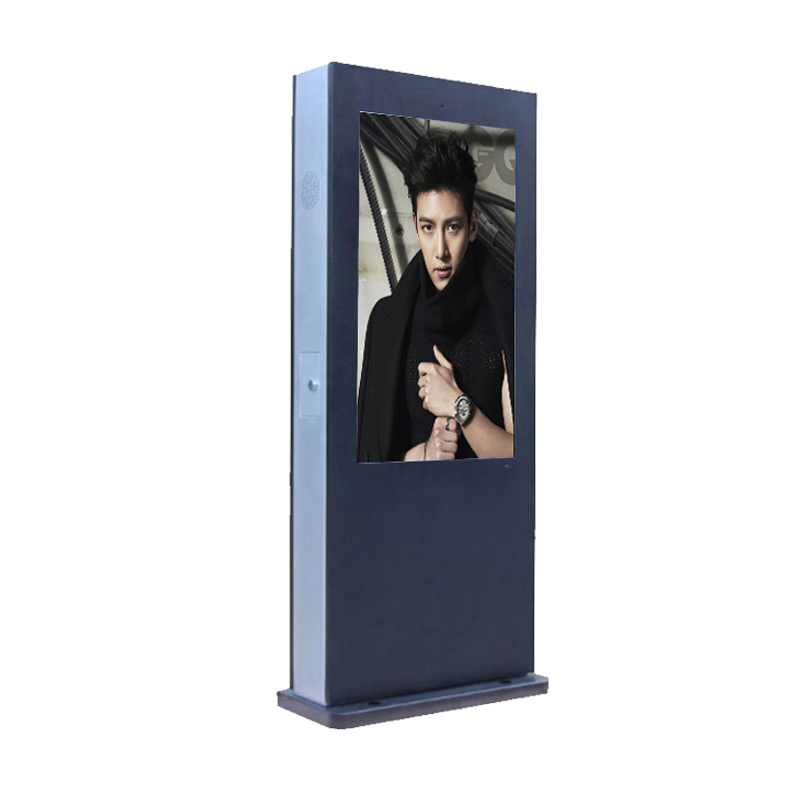 4, support full HD video playback and flash animation playback, compatible with mainstream video formats, free to split screen; video, picture, text synchronous playback; time switch machine; real-time insert.
5, plug-in is the application, according to user needs, choose the stand-alone version, the network version.
6, the network update playlist, can be connected to multiple terminal devices, controlled by the central server.
7. Customized design for appearance and function expansion according to customer needs. Value-added operations through advertising and information dissemination.
The outdoor advertising player can also play advertisement information for a specific group of people in a specific place and a specific time period, and can also count and record the playing time, the number of times of playing and the playing range of the multimedia content, and even play it. At the same time, it realizes powerful functions such as interactive functions, recording views, and user stay time.
The above content is the introduction of the function of the outdoor advertising player. Due to the radiation surface of the outdoor advertising player, low-cost investment and efficient communication effect, it has been increasingly sought after by advertisers. Outdoor advertising players not only become the fashion cloak of the city, but also play a very important role in the city.