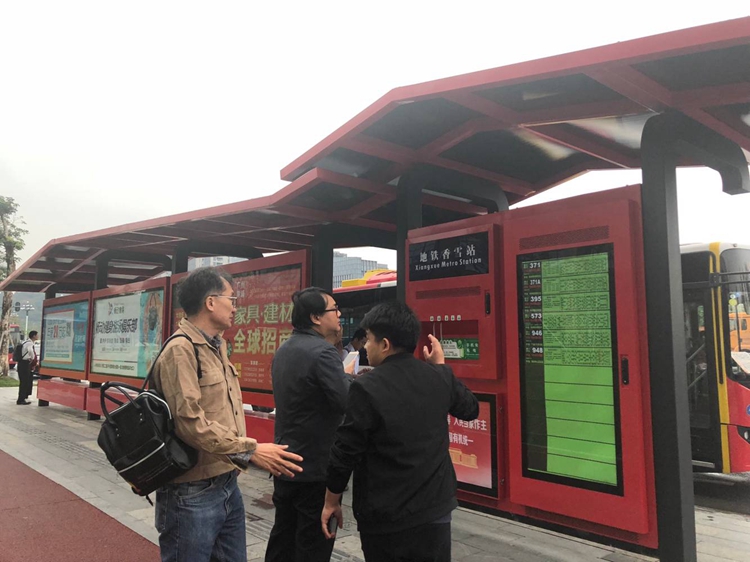 From March 26th to 27th, 2019, a group of 3 people from Philippines visit Foshan YEROO Advertising Engineering Co., Ltd. to inspect infrastructure construction projects such as bus shelters and electronic stop signs.
The general manager of the foreign trade department accompanied the customers during the visit. The visiting customers learned about the core products of the YEROO bus shelter and the intelligent bus electronic stop sign, and visited the YEROO bus booth production workshop, the bus shelter sample display square and the bus shelter design R&D department, the customers have a strong interest in the intelligent bus shelters and electronic stop products designed by YEROO, and promised to actively seek to promote such products in the Philippines market.
Foshan YEROO Advertising Engineering Co., Ltd. was established in 2000. The company is located in Foshan, Guangdong. It has a marketing research and development center, It is engaged in bus shelters and bus electronic station export projects. It can be customized according to customers' drawings and samples. With the development concept of "innovation, green, openness, sharing", the company will continue to research and develop urban public transportation facilities suitable for the needs of the world, so that the concept of smart city will benefit the people of the world as soon as possible.
YEROO bus shelter manufacturing, sales, export consulting telephone: +86 13826225776