As a convenience service facility for people traveling by public transport, bus shelters have a higher demand for shelters as the city develops. How to make shelters better serve the people is a problem that shelter manufacturers need to discuss and resolve. At its root, ensuring the product quality of the shelters is the core tenet of each shelter manufacturer, and quality is always the first. So what is the production process of a high-quality shelter?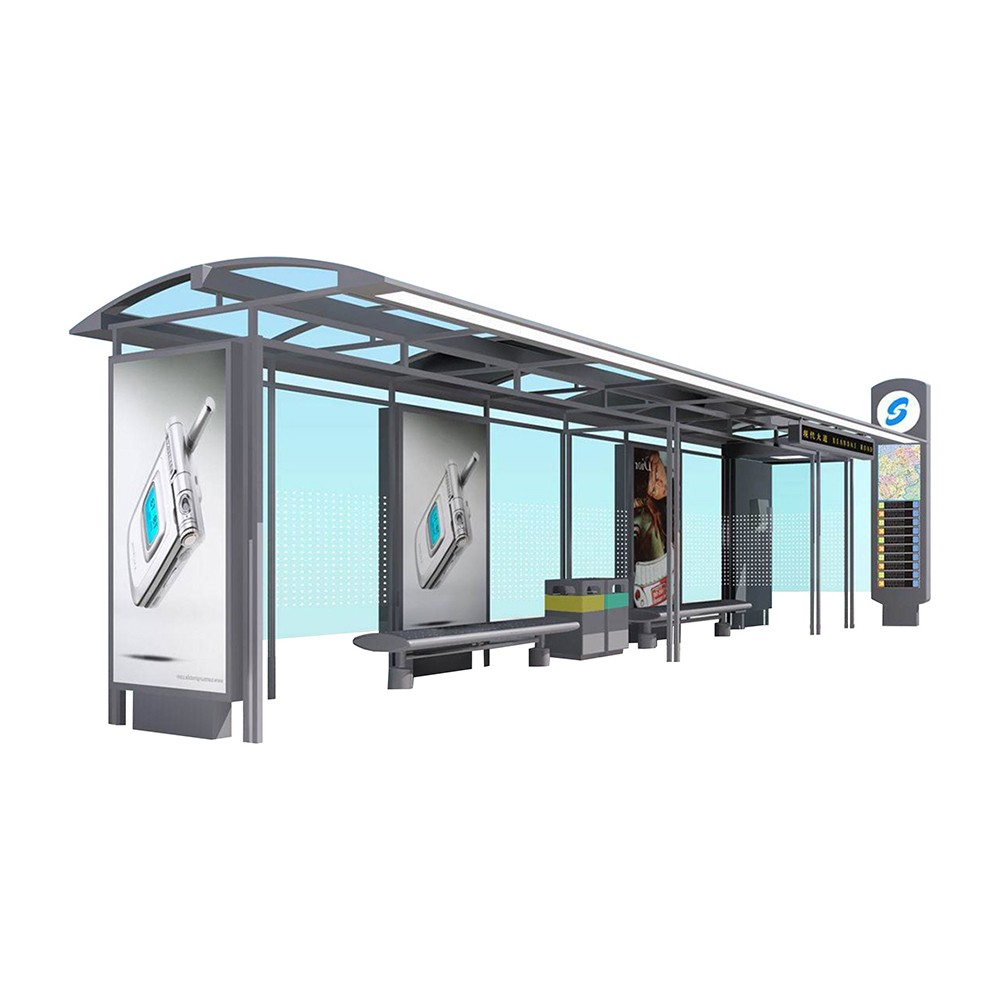 1. According to the requirements of target customers, professional design is performed by designers, and renderings and graphic design drawings are produced to discuss with customers. After the discussion is completed, it is handed over to the workshop engineer and technician for production and processing.
2. The surface treatment of the bus shelter can be mainly divided into electrostatic spraying, fluorocarbon baking paint, etc. Jiangsu Rongda has its own electrostatic spraying assembly line.
3. Canvas installation of the shelter and installation of advertising light boxes. The tempered glass on the advertising surface is screened with black edges around the edges. The ink for printing the black edges is high-temperature ink. It must be printed before tempering, and the glass is cured on the glass surface.
4. In the sheet metal processing link, the waiting booth should be processed by a turret-type automatic CNC punch or laser cutting machine, and the CNC bending machine is used to hem the edges to ensure the accuracy and interchangeability of the parts.
5. The ceiling is divided into laminated glass, endurance board, ordinary sun board, honeycomb sun board, aluminum-plastic board, galvanized board, etc.
6. After processing is completed, quality inspection is required. The products of the waiting booths that have passed the quality can be shipped and installed.
The production of bus shelters is the basic construction of a city, and it is a facility that is used for a long time. Then, our manufacturers should put quality first, and choose appropriate materials according to the actual situation of customers.