Bus shelters are usually matched with bus stop boards. In order to facilitate passengers to shade the sun and prevent rain while waiting, the traffic facilities built at harbour-style bus stops on both sides of stations, roads or green belts are also called "bus platform" or "bus shelter".
Bus shelters are everywhere and have become a part of people's life. As an important part of the city, bus shelter is the propagandist of the city's beautiful image. It plays an indispensable role in our daily life. Strengthening and improving the urban public transport system represented by bus shelter is not only conducive to improving the urban public transport environment construction, but also can keep up with the series of measures of urban master plan, beautifying the city and embodying urban civilization.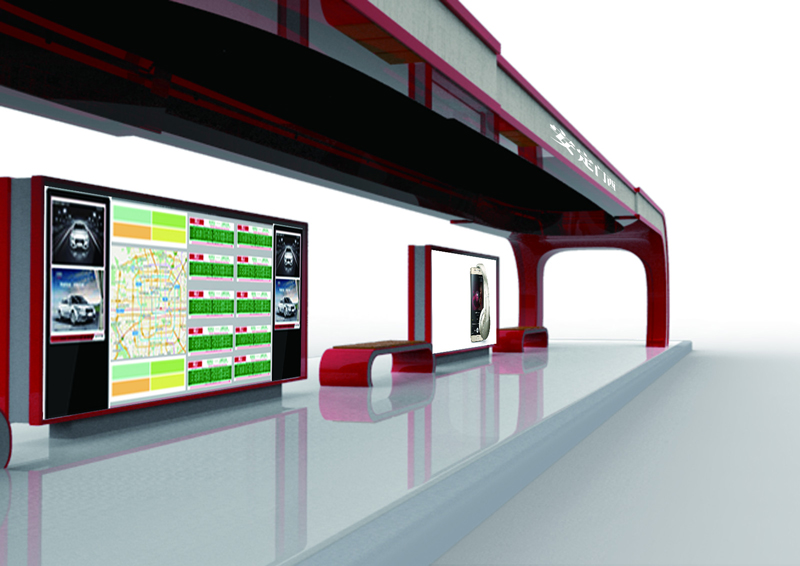 Every summer and winter comes, many people who rely on public transport travel encounter many troubles, that is, many places do not have bus shelters, encounter hot, rainy and snowy days is very inconvenient. Not all bus shelters are qualified. Some places even have no bus shelters. Bus drivers and people waiting for buses can only park and wait for buses by memory, which brings many inconveniences to outsiders.
Founded in 2000, Foshan YEROO Smart-city Urban Facilities Co., Ltd., a professional supplier of bus shelters in China, has undertaken the construction and installation of bus shelters all over the country. It has served 60 million citizens in 72 cities in the past ten years and contributed continuously to the construction of smart cities. Foshan YEROO Smart-city Urban Facilities Co., Ltd. focuses on the manufacture and installation of high-end bus shelters, bus stop signs and electronic stop signs. Welcome friends from all walks of life to YEROO to visit the bus shelter project.