YEROO Bus Shelter Change the City with Wisdom
The construction of city bus shelter beautifies the urban environment, improves the overall image of the city, and provides convenience for life and travel. Foshan YEROO Advertising Engineering Co., Ltd. provides bus shelter that are in line with regional culture for the city. The bus shelter built by YEROO Company are a demonstration of higher requirements for spiritual and cultural life after the improvement of people's material life under the background of highlighting national peace and security.
Looking back at the historical process of urban and architectural development, we can clearly see the footprints of science, technology and culture in promoting urban development together, and also see the progress of Kaich bus shelter to the city and life.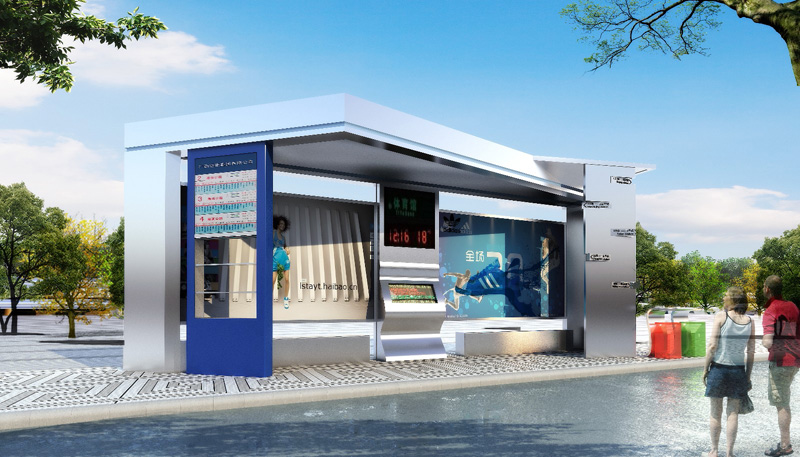 With the development of economy and the improvement of people's living standards, YEROO bus shelter has developed rapidly in just over ten years, and achieved brilliant results.
In recent years, city governments have attached great importance to the construction of urban bus shelter, and carried out urban beautification construction in varying degrees, taking the construction of urban bus shelter as an important measure to improve and beautify the urban environment. It has become the consensus of all walks of life to make the city bright, beautiful and choose Foshan YEROO Advertising Engineering Co., Ltd..
YEROO bus shelter embodies urban art and humanistic characteristics. The key to a city's quality is to have a good overall plan, so that its characteristics and functions are in line with each other. YEROO bus shelter illuminates the city, showing its own characteristics and historical connotations. YEROO bus shelter, with wisdom to change the city, rely on wisdom to enjoy life.